Agra a small but very popular city located on the bank of river Yamuna is a world popular as the homeland of Taj Mahal. Taj Mahal is unique among any other historic monuments in India and as well across the world. Taj Mahal is not just identified as a heritage monument, but it is a remarkable destination as a love symbol.
Romantic stories and tales which are heartbreaking leaves our eyes with tears as we start to imagine the pain of the couple; here in Taj Mahal every corner inspires the true meaning of love and inspiration of true love. Like Night can never meet morning, the horizon can just look dust from far away, 'Taj Mahal' reflects the same story of emperor love Shah Jahan for his wife 'Mumtaz Mahal' as two tombs lying by the side of each other giving a message that 'though the body is buried, souls have departed but love is still in the air and they will be together forever.'
The garden, fountain, and white marble structure give a stunning look to Taj Mahal making travelers amazed by its Mughal art beauty and beautifully carved architecture. It was first opened in 1648, and since then Taj Mahal is still same attracting millions of travelers from all across the globe not just for its beauty but to experience the love of two pure souls.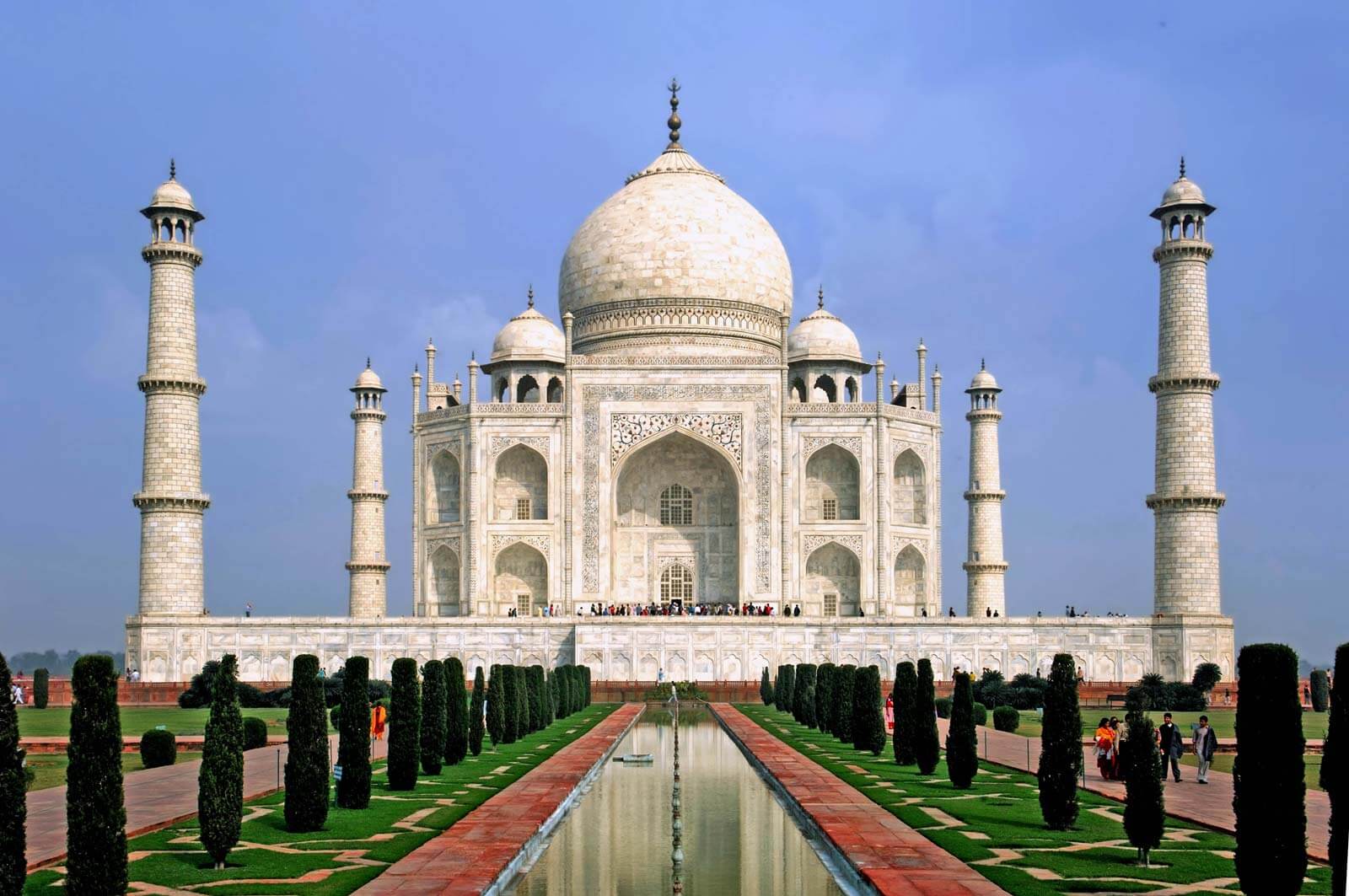 Taj Mahal
Taj Mahal not an architecture, but an emperor's love wrought in living stones
'A teardrop on the cheek of eternity' a wonderful monument Taj Mahal has made its name in the book of seven wonders of the world. Many poets and writers have their own proverb for the beauty of Taj Mahal, and story about the love of the emperor for his queen. This white monument is standing erect on the bank of river Yamuna, to attract tourists from all across the globe experience the saga of love and enjoy its prosperous beauty.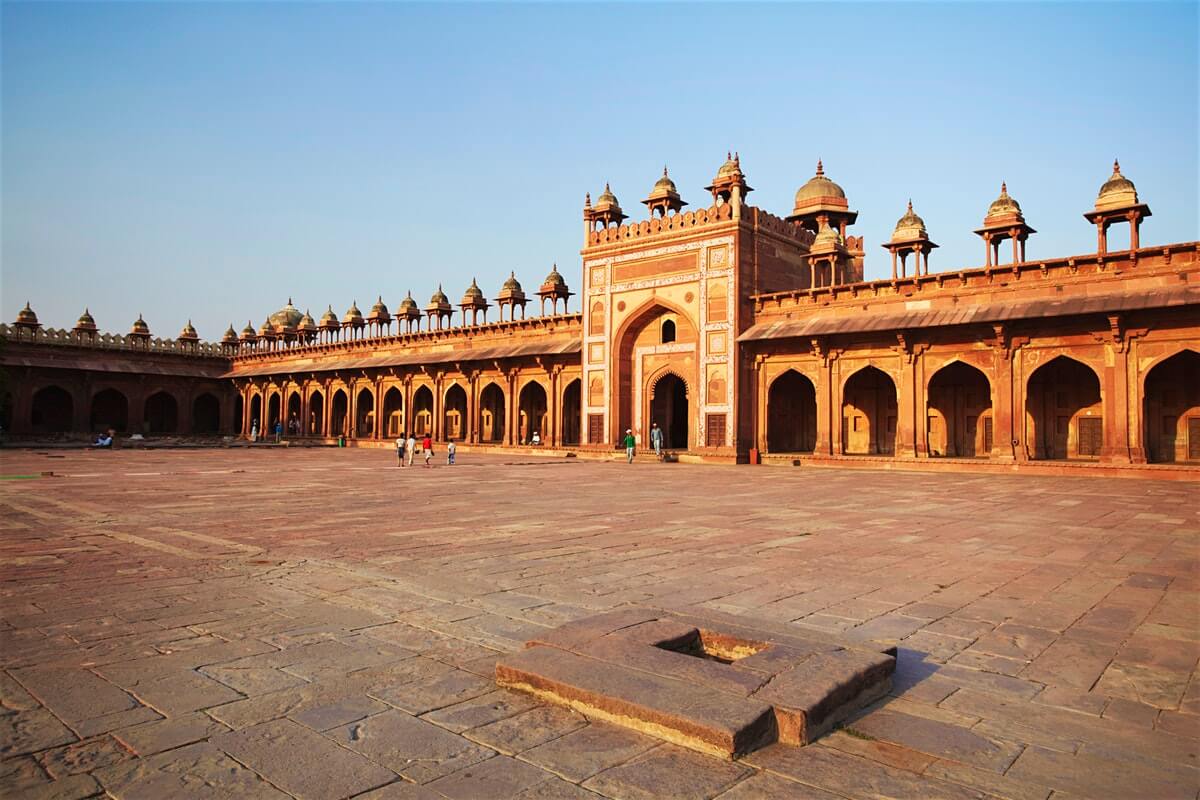 FatehpurSikri
The town of Emperor Akbar, is a red sandstone constructed city serving as the first capital city of Mughal emperor Akbar. This a famous heritage site, which around 36kms away from Agra and famous for BulandDarwaza. Many stories makeFatehpurSikri as a Ghost town, but actually it is a myth.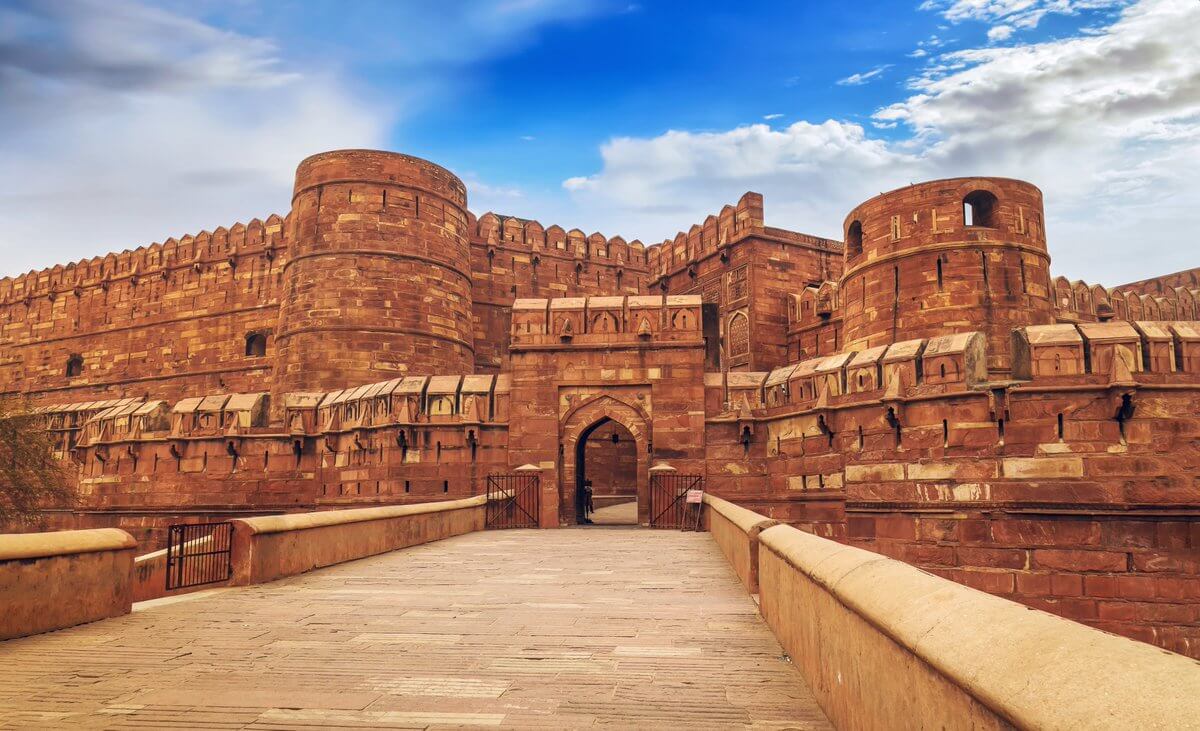 Agra Fort
Agra Fort is very near to Taj Mahal, actually Agra Fort is also called as LalQuila of Agra and it was first constructed by Akbar as a royal residence in Agra on the bank of river Yamuna. You can easily view Taj Mahal from Agra fort and it has many stories on the life of Mughal emperor Akbar, Salim and Shah Jahan.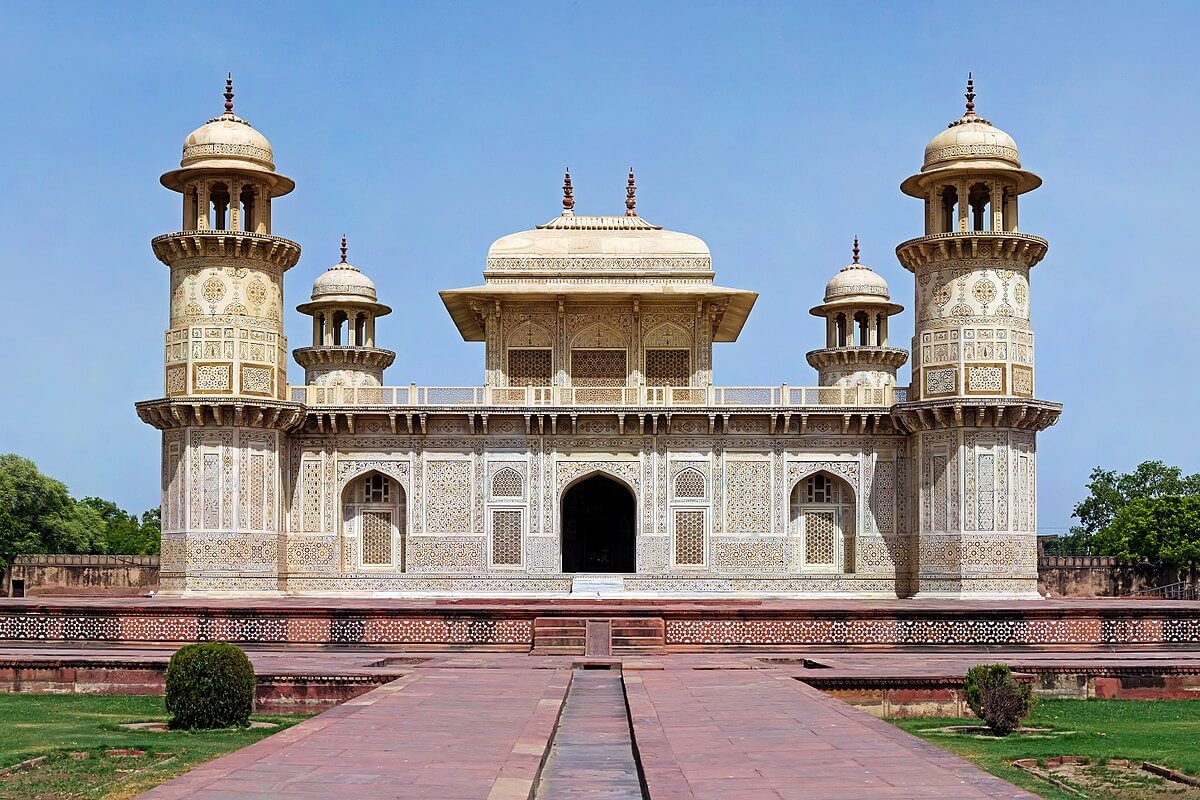 Itmad –ud-daulah tomb
Itmad-ud-Daulah tomb is also called as Baby Taj because of its construction of yellow, black and white marble; built by Noor Jahan. Beautifully located in the middle of a Persian garden around 3 kms away from the main town, gives you the best time to enjoy Agra and its heritage beauty.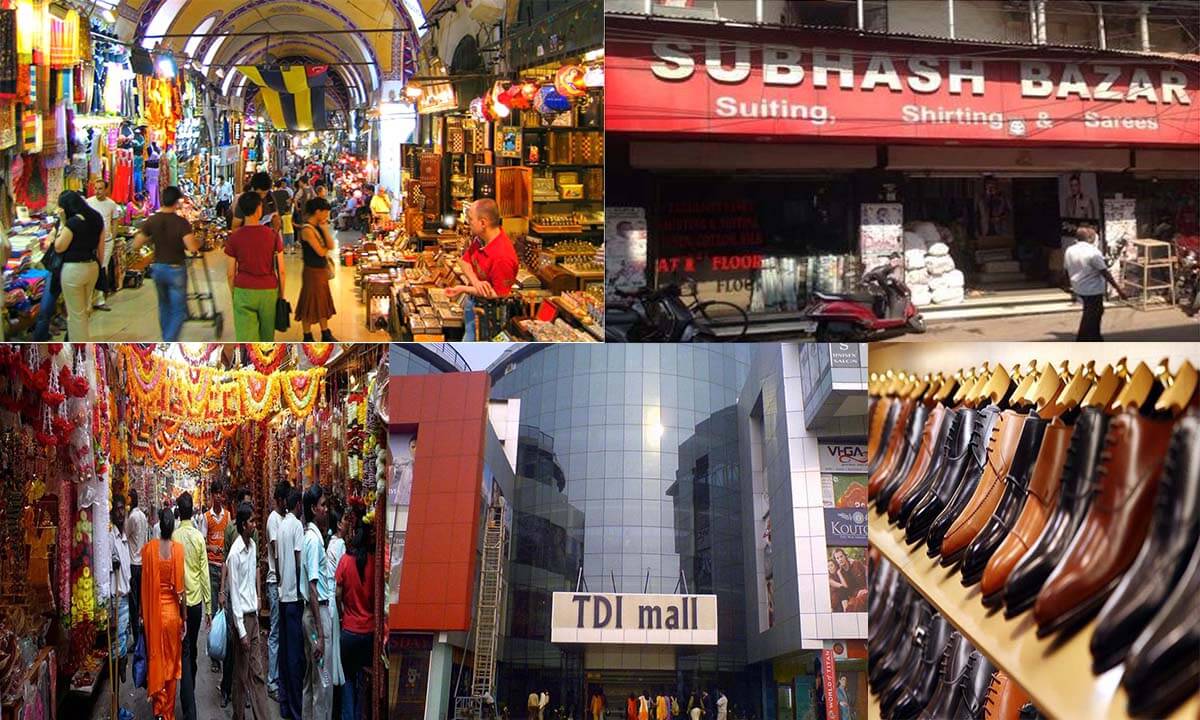 Shopping in Agra
Agra is famous as leather market and handicraft markets. The evening time is to enjoy Agra on the streets and enjoying shopping from the category of leather products, and various handicraft products like jewelry, stone work boxes, bags and many more antique looking products.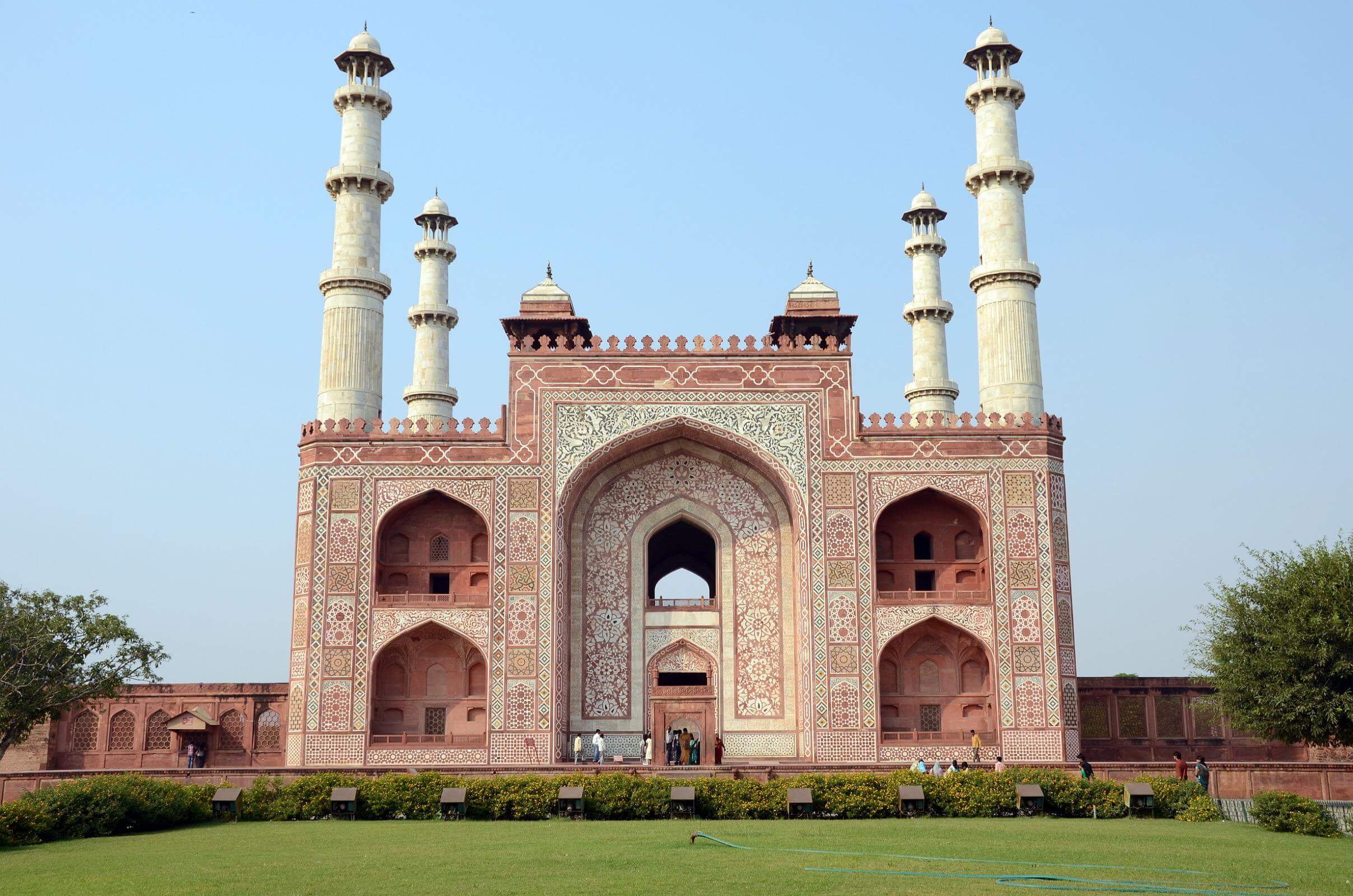 Tombs of Akbar
The complex of the tomb of Akbar lies in the outskirts of Agra in Secundra. The tomb of Akbar is a unique masterpiece which is known for its beauty and history. It was completed in 1618 and started in 1605. It is believed that Akbar himself built his tomb and it was completed by his son Jahangir.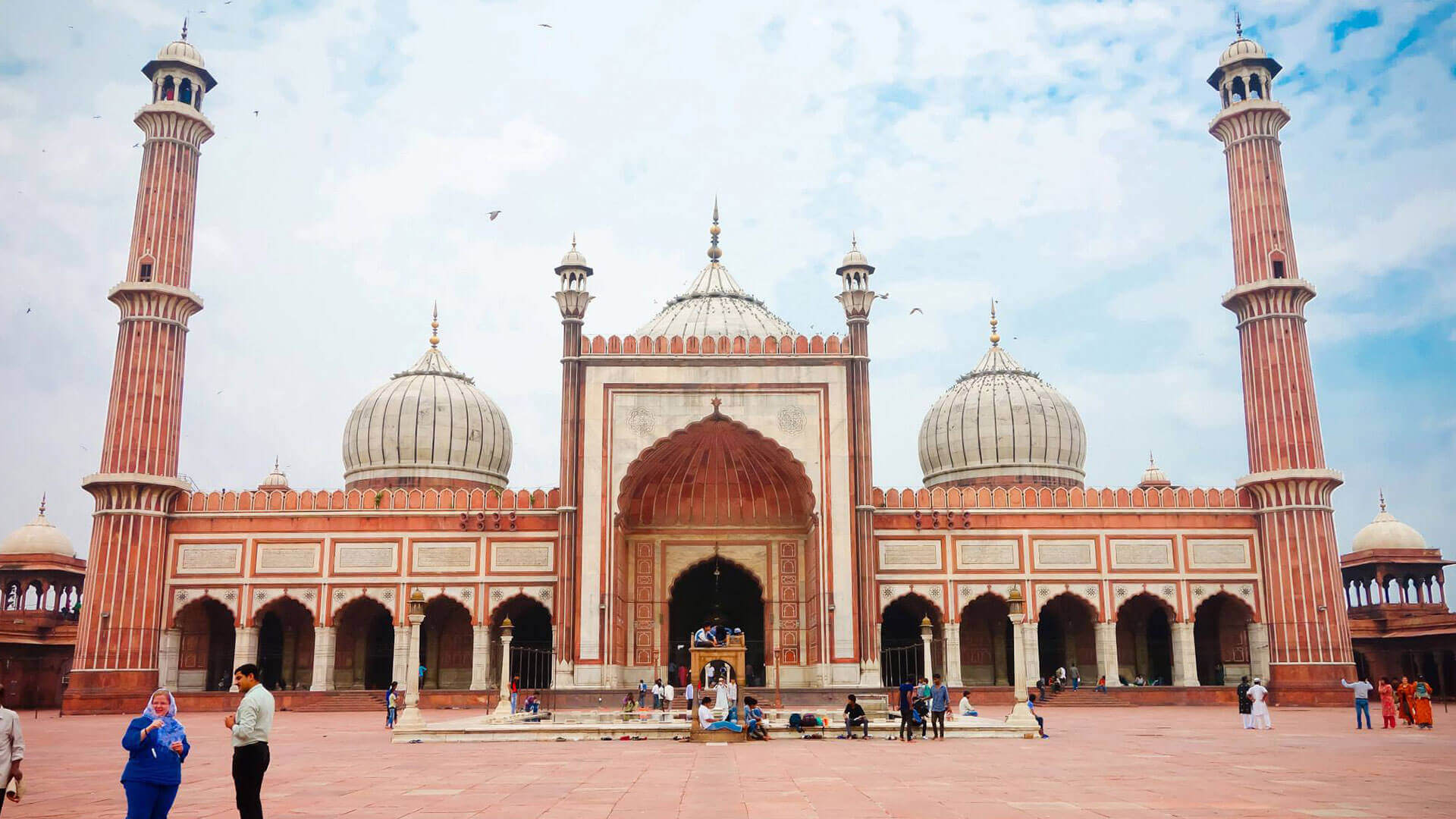 Jama Masjid
Jama Masjid of Agra is a unique mosque built in red stone and constructed by the daughter of Shah Jahan. The complex makes Jama Masjid as a largest mosque and still every Friday a large number of Muslim follower gather to offer Namaz.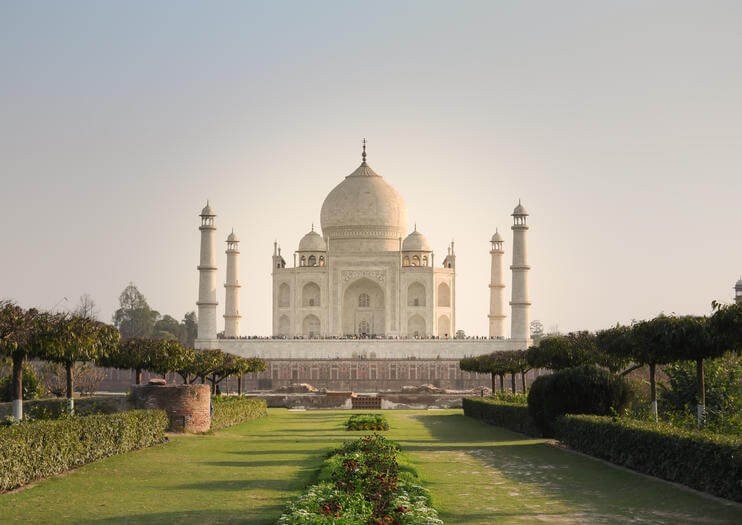 MehtabBagh
MehtabBagh is a green garden which gives you enough time to enjoy a distant beauty of Taj Mahal and Agra Fort. If you really want to enjoy some peaceful time in the ancient and historic city, Mehtab garden is the best retreat to enjoy.
Wildlife SOS
Wildlife SOS is a perfect destination to enjoy nature and witness the biodiversity life. Just 17kms away from Agra, this a wildlife which is not a land of fierce tigers, but a place to enjoy forest life which was built to conserve many rare species and maintain the biodiversity channel.
AnguriBagh
AnguriBagh was considered as Aram bagh, and it is located in the premises Khas Mahal. It was built by Shah Jahan to have some peaceful and personal time away from the burden of work. The garden is decorated with beautiful flower and fountains to give a perfect leisure time.