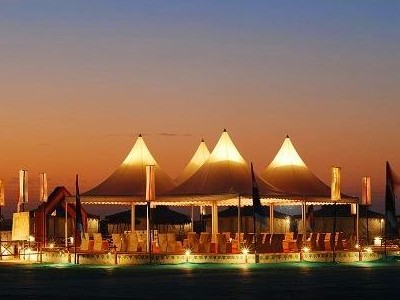 Kutch rann utsav The Great Rann of Kutch in Gujarat is one of India's prime vacation destinations. Consistently, this magnificent normal consider plays host to a glad festival which gives you an essence of the excellence, feel and culture of the area. Rann Utsav isn't your ordinary vacationer occasion. It known to be one of the greatest salt deserts on the planet, the huge Rann of Kutch in the Gujarat territory of India is known for its natural quality as well as for what its occupants. The kutch rann utsav is organized in the winters. After a seemingly endless amount of time, rush to the Rann of Kutch amongst November and February to be a piece of the amazing Rann Utsav.
organizer
---
Gujarat Tourism
attraction
---
Kala Dungar, the Highest Point in Kutch Region
Kutch Museum at Bhuj
Prag Mahal
Aina Mahal
Vijay Vilas Palace
Camel Ride on Mandvi Beach
Narayan Sarovar
Sanctuary in Little Rann of Kutch
Kalo Dungar – The black hill
Topansar Lake
Siyot Caves
Bhadreshwar Jain Temple
Marine National Park
transportation
---
To reach Kutch by air should fly to the Bhuj Airport.
The next closest airport is the Sardar Vallabhbhai Patel International Airport in Ahmadabad.
Cabs and buses are also available to reach Kutch.
accommodation
---
Radisson Hotel Kandla
Hotel City Plaza
The Grand
Mangalam Bhuj
The Village Resort Mandvi
The Fern Residency Mundra
More about Kutch rann utsav
---