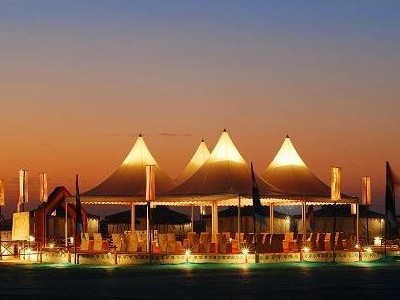 Rann Utsav 2015
Festivity at its brilliance, the Kutch Rann Utsav is known for vibrant use of colors, display of crafts and extensive merry making. Gujarat is the desert land and manages to exhibit its splendid beauty through this exotic Kutch Rann festival that has attracted numerous tourists since its start. Indeed, the tourists can enjoy this beautiful festival anywhere in the months of December 1 to March 31, which is organized in different locales of Kutch district. An excellent thing about this Rann Mahotsav is that the tourists get to experience diversity of mixed bag of enchanting handicrafts exclusively designed to mesmerize the privileged customers. Every year, a lot of tourists come to the Kutch for witnessing the exquisiteness sprinkled in every corner of Kutch Rann Utsav.
At Rann of Kutch Festival, the tourists will get introduced to variety designer artifacts, exuberance of cultural extravaganza, superb blend of vibrant music and various dance forms. Indeed, the festival is aimed at exhibiting the joyous spirit of the Gujarat people and their love for dance. Apart from the cultural excellence at Rann Mahotsav, one can also get to see exclusive architecture of various stalls exhibited in the festival. Certainly, the most captivating feature of the festival is its folk dance performance organized under the shimmery moonlight for the tourists. Considered as the soul of Kutch, the Gujarat Rann festival is world famous for its beautiful expression of art through varied forms of music, dance and crafts.
Experience the brilliance of this festival through the Kutch Rann Utsav packages by Maharaja Trails. And not to forget the 15% discount that is being offered for the customers willing to experience the cultural extravaganza of Rann Utsav 2015 within strict budget constraints. The Rann Utsav booking with us will introduce you to the information on exclusive prospects to check out the artistic initiative of the artisans and craftsmen, exclusive range of folklore performances, array of cultural representations.